OK! Japanese with MANGA
Description
OK! Japanese with MANGA
Speaking Japanese is easy. In Japan even babies speak it without any problem! With over 500 MANGA pages you can learn spoken Japanese while having fun!

Profile of Henry Drennan (aka Uncle Henry)
Henry is perfectly bilingual. He speaks, reads, and writes both English and Japanese without any trouble. He even writes songs in both languages. That is what motivated him to start his work as "Henry Ojisan" (Uncle Henry in Japanese). His original children songs in English are designed to teach basic English words and phrases just by singing along. The 2 CDs being sold in Japan (some available as mp3 downloads) were recorded in New York with 40 plus extremely talented American kids. Many actually sang on Broadway, no wonder they're so good!

Henry Drennan Web Site : http://www.henryojisan.com/



OK! English Support:
How to Operate: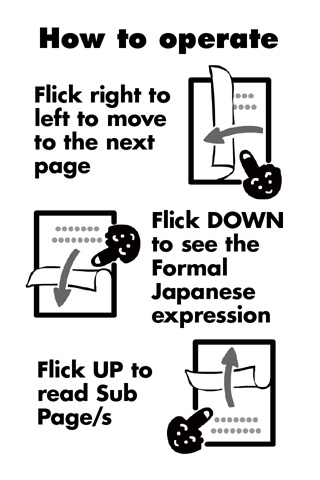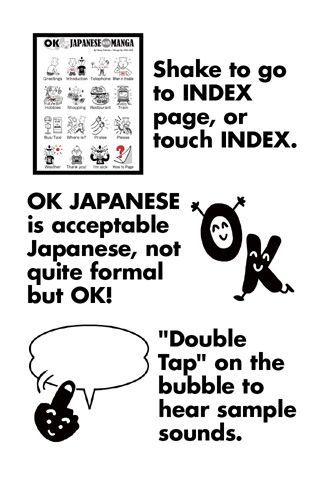 I have a problem
Please read FAQ
Please report to ok@spurs.jp
Please write to ok@spurs.jp
Q:Why must I tap "twice" to listen to sounds?

If only once, flicking pages can trigger the sound
Q:If there a quicker way going back from "Sub page/s" to the main "OKPage"?

Sorry to say but no. But going back through sub pages will give you another chance to study your phrases.
Last updated : 2012-05-18